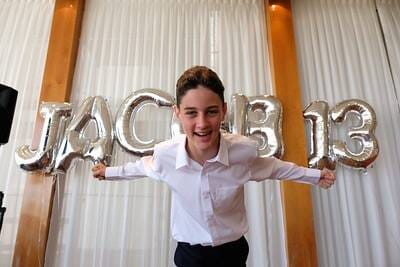 Bar Mitzvah in Israel – A Celebration for the Whole Family
The transition to a Bar Mitzvah/Bat Mitzvah is an important milestone in any Jewish person's life, and ensuring a special celebration will help to mark this point of transition and will give family and friends something to remember the day by. After all, this is something that only happens once in a lifetime, and it makes full sense that you'd want to go all the way in arranging the celebrations and making sure the event will create unforgettable memories. There is no better place to start this journey than in the Holy Land of Israel.
Closer to Your Roots
So why not celebrate your Bar Mitzvah in the most iconic, memorable way possible, and go straight to Israel for a specialized Bar/Bat Mitzvah tour? The country has various interesting programs that have been extensively developed to provide a complete and fulfilling experience, and you practically just have to pick what you want to see and do, and of course where exactly you want to hold the event at, and the rest will be handled for you all the way.
It's not just about the celebration itself – a Bar Mitzvah tour in Israel can give you an amazing experience that helps you bond with your roots much better than any other vacation or trip you can take. There are many heritage sites in the country that are important to see for anyone who considers themselves a cultured and well-developed person, and of course, they play an even greater role in the life of a Jewish person.
Do your Research Well
While the country has a lot to offer to those who want to hold their Bar Mitzvah in a memorable way, you have to be careful in making the arrangements for your own event, as it's easy to get lost in a storm of options if you don't do your research properly.
Ideally, you should have the tour handled by a professional event company that has enough experience with this sort of thing. There are many intricate details that have to be observed, especially if you have lots of family members who are planning to visit, or if you yourself are planning to see as much of the country as possible.
In those cases, if you want to get everything done in a reasonable timeframe, you'll need to have it arranged by an event planner who knows what they're doing. That's not to say that it's impossible to arrange a Bar Mitzvah in Israel on your own, but you will spend a lot of time doing difficult or menial tasks; time which you could better use sharing this magical time with your loved ones.
Options for Everyone
One of the greatest benefits of celebrating a Bar Mitzvah in Israel is that this country offers something for everyone. There are so many activities and sites that both children and adults can enjoy, ensuring the special ceremony and celebration are enjoyed by everyone. From extreme sports, Krav Maga, horse riding, dune bashing, to exquisite spas and tours of the ancient city of Jerusalem, everyone's tastes can be met. Your event planner will be able to arrange anything for your Bar Mitzvah party so now is the perfect time to explore your passions and desires in the Holy Land.
Conclusion
Having your Bar Mitzvah in Israel can be an unforgettable and life-changing experience. The country has so much to offer, and it's not unlikely that you'll find yourself coming back for more and more after the initial event. Just stick around for a while and see what the local atmosphere can do for you; it's no wonder that so many people around the world have fallen in love with this small but magical country.